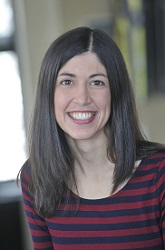 Dear Class of 2020,
College is a time to engage in learning and to discover your passions and interests.  As you step foot on campus in August, you will be exposed to endless opportunities to learn about yourself.  There will be numerous experiences available to you, from classes to volunteering to internships to personal development workshops.   Another goal of LILAC is to connect you with the incredible alumnae network of Bryn Mawrters that exists across the world.  Take advantage of these resources and explore.  Each experience provides you with data about yourself and how you engage in the world around you!
LILAC's mission is to prepare liberal arts students to be effective, self-aware leaders in their chosen life pursuits.  The Center  includes a team of 15 staff members who focus on leadership, civic engagement and career and professional development.  The developmental areas  that the LILAC team hopes you will explore through programs we offer include social responsibility, communication, conceptual thinking, connection, cultural competency, implementation, and reflective practice.  We have a physical presence in the Campus Center and Cambrian Row and welcome you to drop by at any time.  There are no expectations that you come to see us with fully formed ideas about your future.  Our role is to provide guidance as you explore and learn through meaningful experiences.
Please click here and bookmark this page to learn about and sign up for programs that we will run throughout the year.  A brief sampling of what we offer includes:
Making connections with faculty and staff will enhance your time here at Bryn Mawr and the LILAC team is eager to meet you and work with you over the next four years and beyond.  We hope to see you this fall!  It's never too early to start exploring!
See you soon!